On Saturday 8 June the 10th edition of the Momentum biennial opens in Moss, Norway. The exhibition, curated by Marti Manen with assistant curator Anne Klonz, will present the biennial's history from "an emotional point of view." Of twenty-nine participating artists, twelve have had work included in a prior edition of the biennial. Among them is Norwegian artist Knut Åsdam, who participated in the first edition in 1998. Åsdam has been asked to recreate his architectural installation Psychastenia #5. "It is a mix of sci-fi and sex club and cinema architecture, a place to see video art and to experience one's own body in relation to other bodies," Åsdam told Kunstkritikk. He stated that he found it interesting to experience the work again, but that it was also a bit complicated to recreate: "Firstly, the same videos that we screened in 1998 were not available for this exhibition, neither were the same lamps and monitors. It's easy to presume that it's just a building, but everything has its specificity." Åsdam added that he is still concerned with the same themes as he was back then: "I wanted to highlight social spaces and practices that formed part of the subconsciousness of the city, where the things that were aberrant, repressed, or hidden could appear." Read the full interview in Norwegian here.
Opening of the OpenArt Biennial 2019
Saturday 8 June will also see the inauguration of the 7th edition of the international contemporary art biennial OpenArt in the Swedish city of Örebro, this time with a special focus on the Nordic countries. A large-scale outdoor exhibition with no curator and no theme, OpenArt presents itself as "a biennial that revolts against traditional urban spaces, encourages creativity, and gives us the opportunity to experience the city from completely new perspectives." Among the sixty participating artists are Nordic representatives such as Anders Sunna, Astrid Myntekær, Aurora Passero, Egill Sæbjörnsson, Ilija Wyller, Jacob Dahlgren, Jeppe Hein, and Åsa Jungenlius. The exhibition even includes established international artists such as Guerrilla Girls, Jennifer Allora & Guillermo Calzadilla, Hito Steyerl, and Thomas Hirschhorn. The program for the opening weekend features an artist talk with Fikret Atay and Anri Sala, a textile workshop with Hanna Holmgren, performances by Jani Ruscica and Christian Falsnæs, and art films by Kirsten Astrup and Anri Sala. The exhibition is free, and will run for twelve weeks during the summer, until 1 September. 
Artists' housing in Oslo may become reality
On 3 June Oslo's red-green city council presented its proposal for a new social housing policy aiming to create a "third housing sector" for people unable to buy their own house or apartment. The city council will initially launch five pilot projects. One of the projects under consideration is a plan for artists' housing and studio spaces at Hasle, developed by Young Artists' Society (UKS) in collaboration with the architectural firm Fragment. Recognising the problem of artists being displaced because of housing prices, Rasmus Reinvang (Green Party), secretary for the vice mayor for urban development, told Kunstkritikk that the city council is generally positive to the UKS project. Nevertheless, the proposed property at Hasle will temporarily serve as a fire station for the next five years. Ruben Steinum, until recently the chairman of UKS, told Kunstkritikk that the artists' housing project answers the challenges of the housing market in Oslo, as well as the precarious lack of production spaces. "The point is to create an infrastructure that can enable a future situation where socio-economic background does not determine who can become an artist," Steinum said. Read the story in Norwegian here.
From art museum to "destination"
Situated some four miles north of Oslo, the Kistefos Museum in Jevnaker comprises a museum of the timber industry, a sculpture park, and a kunsthalle. Kistefos now claims to be developing from a museum to a "destination", in their effort to draw a larger number of visitors to the admittedly remote location. The ambitions are nevertheless high: 18 Sempember, a new museum building, called The Twist, designed by the architects of Bjarke Ingels Group (BIG), will be inaugurated. The new building, mainly financed with a donation of 200 million NOK (21,5 million EUR) from the museum's founder Christen Sveaas, will make room for a modern kunsthalle for comtemporary art. A brand new visual profile will be launched, and the sculpture park, which already consists of over forty sculptures, will be extended with three new sculptures. The first of these, Shine of Life, a site-specific work by Yayoi Kusama, was unveiled on 26 May in conjunction with the opening of the exhibition Tempo Tempo Tempo,curated by Rhea Dall. The show presents new works by eight younger Norwegian contemporary artists: Ragna Bley, Marthe Ramm Fortun, Ane Graff, Yngve Holen, Sandra Mujinga, Urd J. Pedersen, Eirik Sæther, and Fredrik Værslev.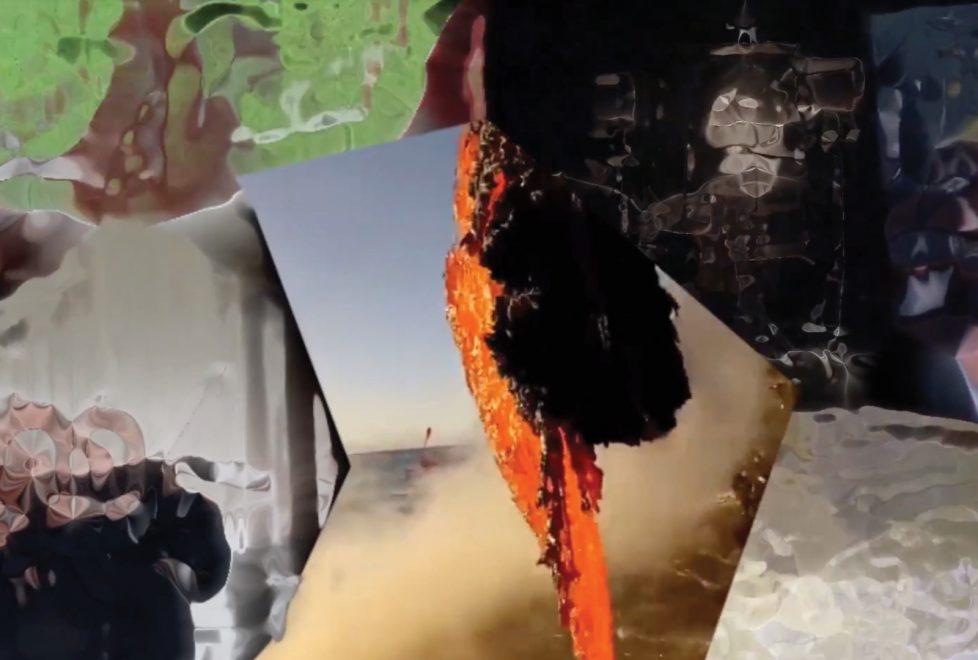 Den Frie to focus on collaborations between visual and performing arts
Den Frie Centre of Contemporary Art in Copenhagen has announced that in the years to come, it will focus on developing experimental projects at the intersection between visual and performing arts. In addition to funding from other sources, the Bikuben Foundation has granted 2 million DKK (290,000 EUR) in support of this new strategic venture. The ambition is for Den Frie to function as a workshop for developing and experimenting with new artistic formats, and exploring various ways to engage audiences. In a press release, Den Frie states that it sees the combination of visual and performing arts as a natural development of its institutional tradition, as it has been an arena for meetings between different art forms ever since it was established by the artist, photographer, ceramicist, and architect J.F. Willumsen in 1898. The new programme was inaugurated on 30 May with the premiere of a version of Nam June Paik's fluxus work Symphony for 20 Rooms, re-enacted in collaboration with Scenatet, a young Copenhagen-based experimental ensemble.